See and do in South Limburg
NIEUWE website VVV Zuid Limburg

NEW website VVV Zuid Limburg (tourist information)
VVV Zuid Limburg has a new informative website which is definitely worth checking out
Maastricht

A huge amount of information about the city of Maastricht and its surroundings.
Walking in southern Limburg

This hiking guide contains loads of fun routes for walking. All mayor hikes in Limburg and it's neighbouring areas are on this site.
Castle of Hoensbroek
See the beautifull halls, the dungeon, the kitchen and experience this castle.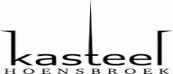 Gaia Zoo
In 2015 nominated as best zoo in The Netherlands