See and do in southern Limburg
NIEUWE website VVV Zuid Limburg

NEW website VVV Zuid Limburg (tourist information)
VVV Zuid Limburg has a new informative website which is definitely worth checking out
Mergelcarving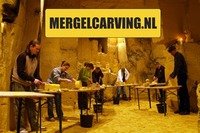 Mergelcarving
The team from mergelcarving.nl consists of professional "mergelbeeldhouwers", who will leave you stunned from your own crafting skills. They challenge you to push your boundaries and with a little help, make your own "mergel" artwork. There are several programms for each budget.
Maastricht

A huge amount of information about the city of Maastricht and its surroundings.
Walking in southern Limburg

This hiking guide contains loads of fun routes for walking. All mayor hikes in Limburg and it's neighbouring areas are on this site.
Castle of Hoensbroek
See the beautifull halls, the dungeon, the kitchen and experience this castle.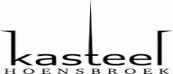 Gaia Zoo
In 2015 nominated as best zoo in The Netherlands