Facilities
Sanitary
In the heated bathrooms with FREE warm water you will find spacious showers, washing tables, a washing cabin, a baby nursing room, dishwashing sinks, a self-service laundry with a washing machine and dryer, toilets and a dump for your chemical toilet. Naturally, there is also a camper service station.

Breakfast service
On our terrace or in our café, you can enjoy a delicious breakfast, or you can drink some coffee, tea, soda or beer.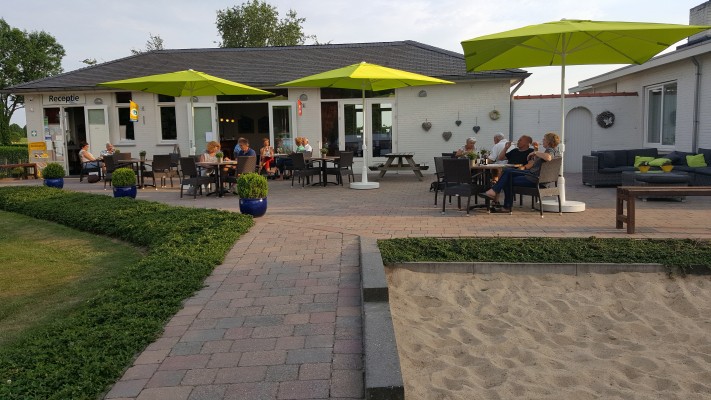 Camping shop
In the small camping shop there is a bread service for you to get fresh bread every morning. Also newspapers, a limited range of foodstuff, touristic information, hike and cycle maps, ice cream and cooled drinks are available.